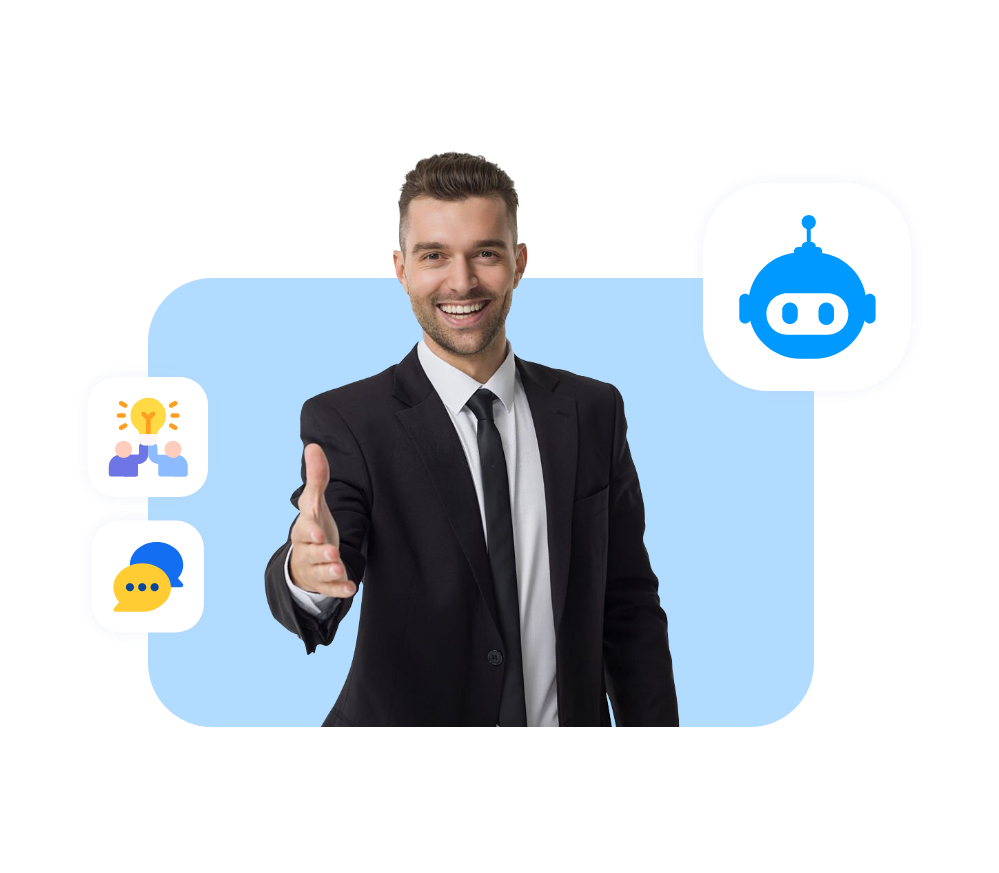 Be our partners and drive value for your clients by bringing the power of Conversational AI and Chatbots to your service list.
Become our Reseller Partner to get complete White Label Solutions
Join our white label resell partner program and introduce our chatbot services to your clients for earning extra revenue effortlessly. Extend your service list with conversational AI & chatbot automation and manage your clients within your brand with us being your technical partners.
Who can become our Reseller Partners?​
We are offering partnership to IT companies, Marketing & Ad Agencies, Digital Agencies, Microsoft Channel Partners, IT and Business Consultants, and those considering opening a new business.​
Be our Referral Partners and earn your communication
Call off all the worries of selling, closing, implementing and servicing for extra revenue. With Chatomate's Referral Partner Program, refer or write about our services to your network, and slip out your commission right away. Share the reference & Earn 20% Commission without any difficulty.
Who can become our Referral Partners?
Customers, bloggers, youtubers and evangelists who want to spread the word of Conversational AI and Chatbot Automation.

Dedicated Success Manager
From personalized demos to client closures and marketing material to tech queries, Chatomate will allocate you with a success manager to take care of your success.

That's the reason why we always understand your customer needs and help you create personalized demo. We have converted 90% of leads after our personalized demos.

Chatomate will be there to support you with all your technical needs. With excellent response time, we will solve your problems within 20 mins on working days.

Enhanced Product Portfolio
Improve your products and offerings & essentially and better meet the needs of your customers with additional revenue, without any difficulties.
We are here to team up and tightly align with your business to make your success happen.